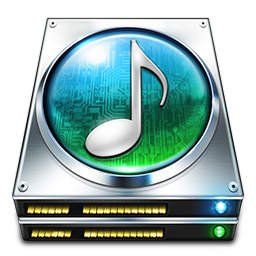 TuneSpan Website
Version 1.4.1
September 11th, 2018
Fixed a bug that would cause TuneSpan to stall if large folders or lots of folders were expanded in the Media Locations list.
Fixed minor bugs when displaying TV Show names and large episode numbers.
Other minor bug fixes and improvements.
Version 1.4
September 4th, 2018
Added support for the next version of macOS.
Fixed "Refresh Album Artwork" Tool for iTunes 12.4 and newer.
Improved "Create Locations Playlists" Tool for iTunes.
Improved how TuneSpan handles very large Spans and Restores. When Spanning and Restoring more than 5000 tracks, TuneSpan will automatically split it into separate batches to not stress the system too much at once. TuneSpan can automatically continue onto the next batch if the previous one was successful.
Improved how TuneSpan handles Restores when the original location no longer exists. TuneSpan will now offer to restore to the current iTunes Media folder instead.
Improved first run experience. New users will now be prompted to opt-in to Analytics on the second run instead of the first.
Added new Maximum File and Folder Name Length setting to Advanced Preferences.
Added support for Loved, Album Loved, Work, Movement Name, Movement Number, and Movement Count tags.
Added Work, Movement Name, and Year as Dynamic Tokens in the Custom Folder Organization Preferences.
Removed "iTunes U" and changed "Books" to "Audiobooks" throughout TuneSpan. If you're using an older version of iTunes that still has iTunes U, they will be shown as Podcasts in TuneSpan.
Replaced interface icons with icons from Primaries by Parakeet.
Fixed a variety of interface bugs on macOS 10.13 High Sierra.
Dropped support for older than OS X 10.11.6 El Capitan.
Various bug fixes and improvements throughout.
Version 1.3.1
October 22nd, 2015
Added option to send anonymous usage information (via Paddle Analytics) to track a variety of events in TuneSpan. Sending anonymous usage information is OPT-IN and you'll be prompted on first run to approve whether or not to send it. Learn more about analytics in TuneSpan at the end of these Release Notes.
Added new Privacy Options section to the General Preferences to toggle sending Crash Reports and Anonymous Usage Information.
Fixed issue where all Movies would show up as Home Video in TuneSpan if you didn't have any Home Videos in iTunes 12.2 and newer.
Fixed a few issues with Reorganizing Spanned Tracks where TuneSpan would keep prompting to reorganize the same spanned tracks.
Fixed issue where some unspannable Mobile Apps and iPod Games could continue showing up in TuneSpan.
Fixed issue with not requesting File Access to read an iTunes Library when the Home folder was on an external drive.
Various other minor fixes and improvements throughout.
About Analytics in TuneSpan
Gathering anonymous usage information (via Paddle Analytics) in TuneSpan is a bit of an experiment and is something I want to be open and honest about. I've decided to offer users the option to send anonymous usage information (it's OPT-IN) because I feel it could help me make TuneSpan better in the future. If you have thoughts or ideas about this, please don't hesitate to get in touch with me directly via https://contact.tunespan.com or through any Contact Developer buttons in TuneSpan.

All events are tracked anonymously and the statistics will only be used to better understand how TuneSpan is used, and how it's functioning, to help make it better in the future. Paddle Analytics also includes an anonymous system profile.

Sending anonymous usage information is OPT-IN and you'll be prompted to approve whether or not to send it on first run. But, you can also change that decision anytime with the "Send Anonymous Usage Information" checkbox in the new Privacy Options of the General Preferences.
Version 1.3
September 25th, 2015
Featured Addition: TuneSpan can now Reorganize Spanned Tracks when track tags change in iTunes, or when organization preferences change in TuneSpan. You can turn this off in the General Preferences.
Featured Addition: All new Library Information window with pie charts and lists to analyze the types of media you have across all your drives.
Featured Improvement: With iTunes 12.2 and newer, TuneSpan can now span iTunes Extras, iTunes LPs, Digital Booklets, and PDFs.
Fully supports iTunes 12.2 and newer (including downloaded Apple Music files).
Fully supports OS X 10.11 El Capitan.
Added detailed information about the current state of TuneSpan as well as a current screenshot in the body of emails when you Contact Developer through TuneSpan. This information will help me understand and solve any issues you may run into much more quickly and easily. Please don't ever hesitate to get in touch :-)
Added Skip Track option when a duplicate file is detected during Span or Restore.
Added description popovers throughout General and Advanced Preferences.
Moved Tools for iTunes submenu from the File menu to it's own top-level Tools menu with descriptions in the menu.
Numerous bug fixes, interface tweaks, and improvements throughout.
Please Note: If some spanned files were organized into the wrong Media Kind folders by a previous version of TuneSpan when using iTunes 12.2 or newer, you'll be prompted to have TuneSpan reorganize the tracks into the proper Media Kind folders.
Version 1.2.3
May 7th, 2015
Fixed a bug that could cause a crash when starting a span with the Media Locations list collapsed.
Changed Track List to sort albums by year released.
Refined and simplified loading phase descriptions.
Various other minor bug fixes and improvements.
Version 1.2.2
December 12th, 2014
Fixed a bug where Home Videos would get mis-categorized as Music instead of Movies because of a change in iTunes 12.
Improved loading album artwork (again) and fixed an artwork loading bug introduced in the last version.
Improved type selection in Column Browser and Track List.
Added Dimensions and HD status to Video tab in the Get Info window.
Changes throughout the interface to fit in better on Yosemite, and updated interface icons to match Yosemite and iTunes 12.
Minor bug fixes and improvements throughout.
Version 1.2.1
October 9th, 2014
Fully compatible with OS X 10.10 Yosemite & iTunes 12.
Featured Addition: Create Custom Static Folders to add to your Spanned Media Folder Organization.
Added option to "Change Filenames Based on Current iTunes Metadata" in the Advanced Preferences.
Improved Smart Album Column to show larger artwork more often and tweaked section layout.
Fixed issue where TuneSpan would not prompt to Trash Files for Deleted Tracks on initial load after launching.
Fixed issue with Album Artwork loading that could cause TuneSpan to stall.
Fixed possible issue where tracks may not get properly marked as Spanned when recovering from a crash while spanning.
Various other minor bug fixes and improvements.
Version 1.2
June 10th, 2014
Featured Addition: Basic Automation! You can now configure sets of tracks to span and restore on load. This makes is super easy to span tracks you've recently added to iTunes, all you need to do is launch TuneSpan. You can configure sets of tracks to span by selecting Media Types and/or Playlists.
Featured Addition: AppleScript Support! You can now do basically all TuneSpan functionality via AppleScript. This means you can add custom scripts to the iTunes Scripts menu to run TuneSpan commands from within iTunes. Visit https://script.tunespan.com for documentation and pre-made scripts.
Featured Improvement: TuneSpan can now move files instead of copy them when spanning to and from the same drive. This makes reorganizing files (by re-spanning them) very quick an easy.
Important Change: This and future versions of TuneSpan now only supports OS X 10.8 (Mountain Lion) and newer.
Added new "Refresh Album Artwork" tool for iTunes to be able to easily bring back any Album Artwork in iTunes that may have disappeared after spanning.
Added new "Create Locations Playlists" in iTunes tool to add playlists in iTunes for you to see which drives your media is on from within iTunes.
Improved TuneSpan Preferences. Added option to not warn before deleting files immediately after a span to the General Preferences. Redesigned Advanced Preferences and added options to attempt to mount previously used Network drives on load, as well as new advanced options for Spanning and Restoring.
Improved loading Album Artwork in TuneSpan. Album Artwork is now cached locally so artwork can be loaded quickly, and shown even when files aren't currently available.
Added Span Location menu to the Edit menu for easy access, as well as added the ability to store and display unlimited Span Locations.
Added ability to drag files from the Finder directly into the Spanlist. Of course, this only works for files which are already in your loaded iTunes Library.
Slight redesigns to the Spanning view. The progress bar now shows different colors for different actions and there is an album artwork preview for the currently spanning track.
Added "File Access" menu in the TuneSpan menu so that you can view and manage the locations that you've granted TuneSpan access to. Also improved TuneSpan file access prompts which helps avoid possible copy errors.
Changed name of "Spanning Queue" to "Spanlist". I think it just makes more sense; I hope you do to.
Numerous improvements and bug fixes throughout TuneSpan.
TuneSpan now will only ever show the "Rate TuneSpan" button once for new users after a span instead of once per version. If you've already clicked the button in the last version, you won't see it again. If you're using TuneSpan for the first time, you'll only see it until you click it, and then never again.
Version 1.1.7
December 14th, 2013
Fixed validation issue on OS X 10.6 Snow Leopard.
Version 1.1.6
December 12th, 2013
Fixed some issues with file access on OS X 10.9 Mavericks. If you were getting file copy errors, they should be fixed.
Added an "amount spanned" button in the titlebar.
Greatly improved crash reporting thanks to HockeyApp.
Now, TuneSpan will remember your last viewed Media Type between loads by default.
Various other minor bug fixes.
Version 1.1.5
October 25th, 2013
Featured Improvement: TuneSpan now has customized interface layouts for each media type to make browsing your media much more comfortable. Any customizations to the UI you make will only affect the current media type.
PLEASE NOTE: Since this version has new default layout styles for each media type, any previous layout customizations you've made will be reset just this once.
Added support for Voice Memos. Voice Memos are now detected and organized properly when spanning. You can also customize the folder organization in the Advanced Preferences.
Improved track list Smart Sorting for Movies, which now sort by Name. Also fixed bugs with sorting in TV Shows, Podcasts, and iTunes U to keep the proper sort when using the column browser.
Fixed an issue that caused TuneSpan to crash on launch on OS X 10.6 Snow Leopard.
Various other minor bug fixes and improvements.
Version 1.1.4
October 14th, 2013
Added Music Videos section to Artist column when browsing Music.
Improved sorting and grouping of Podcasts and iTunes U tracks. Release Date is now displayed and sorted by in the Smart Rows for these tracks.
Design tweaks when browsing the Spanning Queue.
Fixed issues with drives formatted as case-sensitive. If you were getting a "permission denied" copy error (code 513), this should fix it.
Fixed issue with repetitive alert when previously used network drives were unavailable when launching TuneSpan.
Version 1.1.3
September 19th, 2013
Added file size summaries to Spanning View and Span Results.
Added Composer and Grouping as custom folder options in Spanned Media Organization.
Added Album Artwork to drag image and confirmation sheet when adding tracks to the Spanning Queue.
Added "Tweet" button to Span Results to easily share how much space you saved after spanning.
Greatly improved detection of Span Location folder changes between launches.
Improvements to Span Location History. Increased remembered locations to 10 and other minor changes.
Improvements for slightly faster loading and spanning.
Minor design changes in Filter Path View, Playlists, Smart Album Column, and Spanning Queue.
Fixed an issue where some tracks may be mis-categorized as Home Videos.
Various bug fixes and improvements throughout.
Version 1.1.2
August 2nd, 2013
Added new Compact Smart Row style. But, you can still switch back to the Two-Line Smart Row in the Column Display Options. If you previously removed the Smart Rows, make sure to open up the Column Display Options and check out this new compact style!
Improved first run experience on OS X 10.7 Lion and newer. TuneSpan no longer requests access to all files immediately on first launch. TuneSpan will request access to specific locations when it becomes critical to functioning properly as you use TuneSpan. This change only affects new users.
Improved the Smart Album Column. Added year next to the album name, and now when you mouse over a small area it will expand to give you more information.
Improved loading Album Artwork. Artwork now loads on 10.6 without iTunes running and fixed a rare crash when loading artwork.
Improved the Column Browser, now you can select multiple rows.
Various minor changes throughout the interface (not as much bold text).
Various improvements for better memory usage during spans, etc.
Fixed a rare bug that could cause TuneSpan to crash on first run, so sorry to any savvy new users who ran into this issue.
Fixed various other bugs and made improvements through TuneSpan.
Version 1.1.1
June 7th, 2013
Added "Genre" token to Custom Folder Organization in the Advanced TuneSpan Preferences.
Fixed possible slow loading issue when track list is using a custom sort.
Fixed possible crash while spanning.
Other minor bug fixes and improvements.
Version 1.1
February 14th, 2013
All new icon by Michael Flarup of Pixel Resort (http://pixelresort.com).
All new Loading View, Spanning View, and improved Results View.
New progress bar in the Dock while Spanning or Restoring when TuneSpan is inactive.
Supports Full Screen Mode on 10.7 Lion and newer.
Added optional Notification when a Span or Restore has completed on 10.8 Mountain Lion.
All new Unused Drives list below the Media Locations. All drives connected to your computer are now visible in the interface and can be easily set as your Span Location. Also, an All Drives submenu is available in the Span Location menu.
Various improvements to the tracks list. You can hide the Smart Rows and Smart Album Column to setup a "normal" list view. Column sorting is now saved between relaunches. Also improved sorting and grouping of Compilations, Movies, and TV Shows.
Fully supports Home Videos, new in iTunes 11. They're properly listed in the Movies section, and can be browsed with a Home Videos listing in the Artist column, similar to browsing Compilations. Also, Home Video files are now spanned properly into a Home Videos folder, and you can customize the organization in the Advanced Preferences.
Added optional Composer and Grouping columns to the column browser. All columns now have Album Artwork and visible columns are customizable. Composer and Grouping have been added as optional Search Fields.
Added "Locate Missing Files…" option to the File menu to easily attempt to locate missing files if something has been moved or renamed. If you change the name of a drive while TuneSpan is running, TuneSpan will offer to update locations for affected files.
Greatly improved Locate Files process. TuneSpan will now show detailed progress and results in the new Spanning View and improved Results View.
Added "Force Span/Restore" options in the track list contextual menu. Now, you can choose a selection of tracks to mark as Spanned or Restored in TuneSpan without moving any files.
Now, tracks in your Spanning Queue that are already spanned to the set Span Location will not be included in the span. This makes the span more efficient, for example, if you've selected a whole media type when you only want to span newly added stuff.
General Preferences have been improved. Added option to toggle Notification after Span or Restore has completed on 10.8. On 10.7 and below this option toggles whether or not TuneSpan becomes frontmost after a Span or Restore has completed. The Span Completion sound has been added to the sound toggle, covering all sounds made by TuneSpan.
Advanced Preferences have been improved. The "Trash Copied Files" and "Clean Up Empty Folders" options have been combined into one "Trash Copied Files & Clean Up Empty Folders" option, which is now set independently for Span Mode and Restore Mode.
Greatly improved how TuneSpan handles running into duplicate files during a Span or Restore. If TuneSpan finds a duplicate file of the same name at the new location you will get a detailed alert with various options. Depending on file sizes and modification dates, TuneSpan will offer the most appropriate default option. You can remember decisions for all tracks in the album, by the artist, a set number of tracks, or all remaining tracks. Decisions are remembered for different kinds of matches and only for the current span.
Improved loading of Album Artwork in situations when artwork is not immediately available from the files or iTunes.
TuneSpan now does a better job locating custom iTunes Library locations on first run, and handles symbolically linked locations better.
During a Span or Restore, TuneSpan will make sure that the readable XML iTunes Library file has been updated before verifying. If the file has not been updated, TuneSpan will alert you to intervene and attempt to solve the issue before continuing.
Numerous other bug fixes and improvements throughout various parts of TuneSpan.
Version 1.0.4
November 28th, 2012
Improved "Allow Access to Files" open dialog on launch. If you've already allowed access, you won't see this again. But, if you've had trouble allowing access, it's much more clear now.
Added "Welcome to TuneSpan" popup for new users to show the basics of how to span your media.
Added Album Artwork to the Artist and Album columns in the browser.
Greatly improved loading Album Artwork for Lion (10.7) or later. iTunes no longer needs to be running to load artwork, but TuneSpan will attempt to retrieve artwork from iTunes, if it's running, when nothing was retrieved from the files.
Improved file copy progress during a span. File copy progress is now included in the overall progress and independent progress is shown for large files. The Spanning View now also contains time elapsed and progress counts.
Improved Spanning Queue to display more summary information for the current selection, including a preview of some Album Artwork for selected tracks.
Improved duplicate file detection during a span to better handle multiple versions of tracks.
Overhauled and simplified the TuneSpan Preferences.
Improved file location fields in Get Info window; now using graphical controls instead of plain text.
Improved animations in the Preferences, Get Info, and main TuneSpan windows.
Improved launching and quitting iTunes during a span.
Improved Search to better find each search term in any field, more like iTunes does.
Added "Rate TuneSpan" button to the Span Results. The button will go away after being clicked once.
Fixed crash when track attributes happen to contain line breaks.
Fixed various other bugs and made numerous improvements throughout TuneSpan, including some efficiency enhancements.
Changed name to "TuneSpan for iTunes" in Mac App Store for improved searchability.
Version 1.0.3
August 30th, 2012
TuneSpan is now Sandboxed for your security.
PLEASE NOTE: TuneSpan will ask for file access when this version is launched on Lion or greater (10.7+).
Added: Quick Look integration in the track list.
Added: Toggle to optionally load or not load Album Artwork even when iTunes is running.
Fixed: Subtle fixes on Retina displays. TuneSpan fully supports Retina displays.
Fixed: Issues with window sizing when loaded after a resolution or screen change.
Fixed: Various other bug fixes and minor improvements throughout.
Changed: You can no longer Empty the Trash from within TuneSpan after a span. You must Empty the Trash manually in the Finder.
Version 1.0.2
July 30th, 2012
OS X 10.8 Mountain Lion Compatibility Fixes
Fixed: Issue loading readable XML iTunes Library files when iTunes creates them in an encoding other than UTF-8.
Fixed: Possible crash when reloading TuneSpan, or when starting a span or restore.
Fixed: Properly re-scroll track list to correct position when filters change.
Fixed: Various other minor bug fixes.
Version 1.0.1
June 27th, 2012
Initial Mac App Store Release

Fixed: Various bug fixes and improvements for overall stability and performance.
Version 1.0 Never
Never Publicly Released

Improved: Now uses Automatic Reference Counting instead of Garbage Collection for much better memory management.
Fixed: Other minor bug fixes and various improvements.